Le répertoire se compose de chants Gospel, Negro Spirituals et chants africains.
Année 2019-2020 :
Ahuna
Emlanjeni
Going to the holy City
He'll make a way
Oh it is Jesus
Soon and very soon
Total praise
Wade in the water
Années 2018-2019 :
go down moses
Hold on
I sing holy
King Jesus is listening
Nobody knows
Order my steps
Sisongena
this litle light of mine
Ukuthula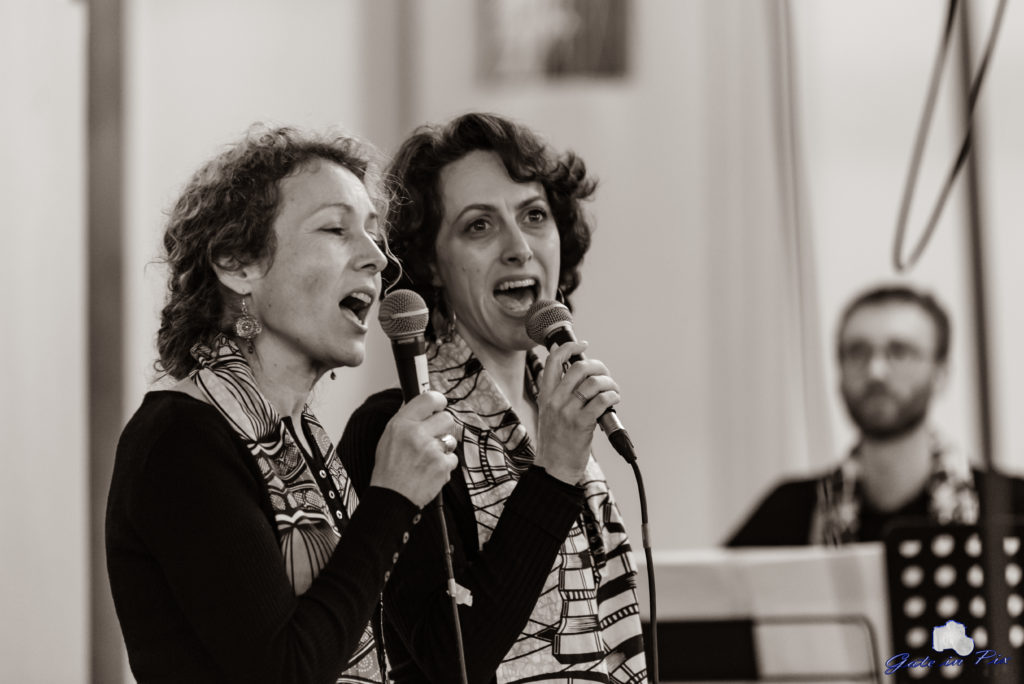 Année 2017 – 2018 :
Didn't my Lord deliver Daniel
Down by the riverside
Emarabini
Kumbaya
Lord I know I've been changed
Malaika
Sometimes I feel like a motherless child
Thou o Lord
Yesu azali awa
Année 2016 – 2017 :
Good news
Order my steps
Jushua fit the battle of Jericho
Hlonolofatsa
Le lion est mort ce soir
Free at last
Année 2015 – 2016 (dont les chants du CD !):
Deep River
Jacob's Ladder
Baba Yetu
As i went down to the river to pray
Asimbonanga
Halleluya de Cohen
O When the Saints
Et toujours:
Awesome God
Kyrie folklorique
Praise Him
Amen
Total Praise
Siya hamba
Nkosisikeleli
Glory Glory
Tshotscholoza
Sans compter les choeurs derrière Michele Torr !
Les chants de 2014 – 2015 que nous n'avons plus chanté depuis :
I can tell the world : trop dur !!
Lord we magnify your name
Open the eyes of my heart
O come all ye faithful
Heri za Krismas
O happy Day
Chants en 2013 – 2014 :
Wade in the Water (Mark Hayes)
Lift Up Your Hands
Lord Listen to your children praying
We shall overcome
O freedom
Keep your lamps
Let my people go
Lord I know I've been changed
Glory to God Almighty
Soon I will be done
Happy
2012 – 2013
Sinner you know
Praise his name
The storm is passing over
This little light of mine
City called heaven
Kumbaya, my lord
Glory glory
Nkembo
Ukincwele baba
Jambo Bwana